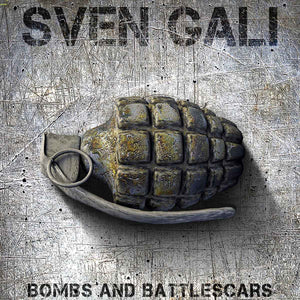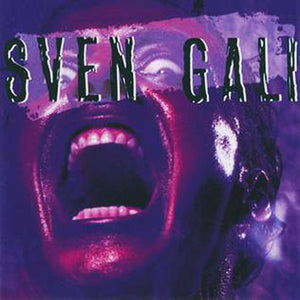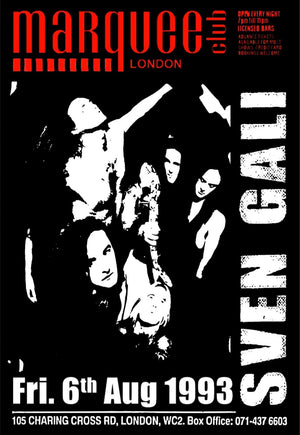 Product image 1

Product image 2
Product image 3

Product image 4

Product image 5

Product image 6
Product image 7
Product image 8

GET YOU SVEN GALI ON WITH THIS SPECIAL BUNDLE AND HAVE YOUR NAME ENTERED IN A DRAW TO WIN A SIGNED SVEN GALI GUITAR !
BUNDLE INCLUDES :
SIGNED PURPLE VINYL OF DEBUT RELEASE.
SIGNED GREEN SWIRL VINYL OF BOMBS & BATTLESCARS (to be released in early October)
REPLICA 8x12 CONCERT POSTER OF 1993 SHOW IN LONDON ENGLAND.
LIMITED UNDER THE INFLUENCE SHOT GLASS AND VIP PASS W/ LANYARD.
EXCLUSIVE LINK TO TORONTO 1993 CONCERT VIDEO AT RPM CLUB.
** PLEASE NOTE THE DRAW DATE WILL ANNOUNCED THROUGH SVEN GALI'S SOCIAL MEDIA.
** IF YOU ARE THE WINNER OF THE GUITAR WE WILL CONTACT YOU FOR PICK UP OR SHIPPING PRICING.
FEATURED ITEMS ! ADD A SECOND ITEM TO YOUR CART TO SAVE ON SHIPPING AND GET AN AUTOMATIC 5% OFF !