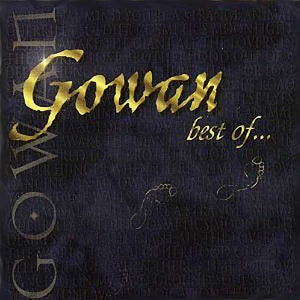 A greatest hits compilation that includes two exclusive new studio tracks (*): A cover of a Guess Who classic ""These Eyes,"" and ""Healing Waters"" a tribute to Lady Diana. Gowan has personally signed the booklet cover. 
TRACK LISTING:
A Criminal Mind / You're A Strange Animal  / Guerilla Soldier  / Cosmetics  / Moonlight Desires  / Awake The Giant  / All The Lovers In The World  / Lost Brotherhood  / Out Of A Deeper Hunger  / When There's Time For Love  / Dancing On My Own Ground  / Soul's Road  / Your Stone Walls  / Dedication  / * These Eyes  / * Healing Waters… For Diana, Queen Of Hearts
** This title is presently out of print. Gowan will occasionally come across some copies from his collection that we will post for sale on a first come basis. Condition may vary.
FEATURED ITEMS ! ADD THREE OR MORE ITEMS TO YOUR CART TO SAVE ON SHIPPING AND GET AN AUTOMATIC 5% OFF !