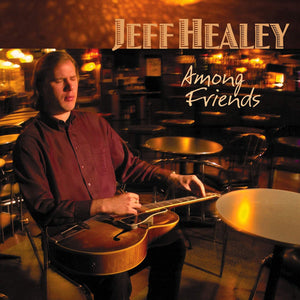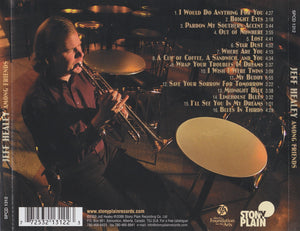 Product image 1
Product image 2
Among Friends was the realization of a lifelong dream for Jeff: An album of traditional Jazz material from the 20s & 30s.
01. I Would Do Anything for You
02. Bright Eyes
03. Pardon My Southern Accent
04. Out of Nowhere
05. Lost
06. Star Dust
07. Where Are You
08. A Cup of Coffee, A Sandwich, and You
09. Wrap Your Trouble in Dreams
10. I Wish I Were Twins
11. My Buddy
12. Save Your Sorrow for Tomorrow
13. Midnight Blue
14. Limehouse Blues
15. I'll See You in My Dreams
16. Blues in Thirds
FEATURED ITEMS ! ADD THREE OR MORE ITEMS TO YOUR CART TO SAVE ON SHIPPING AND GET AN AUTOMATIC 5% OFF !