Diamonds - The Best of the Hard Rock Years 1990-1995 (2023)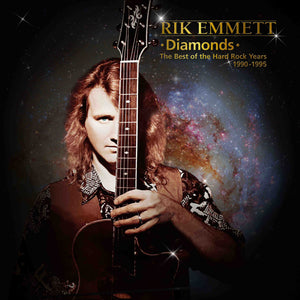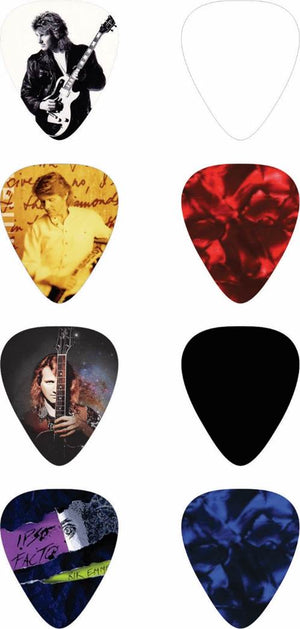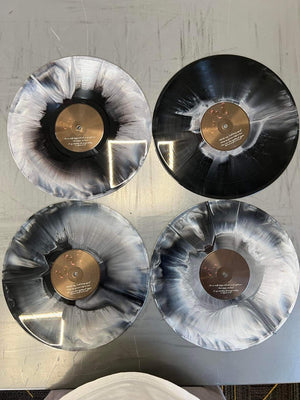 Product image 1
Product image 2
Product image 3

Product image 4
"Diamonds" is a brand new compilation featuring Rik's favourite rock tracks from his Duke Street years. Newly remastered in 2023 at Iguana Studios in Toronto ON with the most up-to-date technology, every track brims with a new crisp presence. Tracks from Absolutely, Ipso Facto and The Spiral Notebook never sounded so good! Exclusive to this package are two previously unheard original songs from the Absolutely and Ipso Facto sessions. The Diamonds cover features the work of renowned photographer Andrew MacNaughtan.

This is a limited pressing of 550 units designed with an album gatefold that includes both the CD (with 4 bonus tracks) and LP on 180g heavyweight black/white marble vinyl. Reserve your package now ! 
Deluxe Signed Edition of 400 units includes:
1) Limited prints of three handwritten lyric sheets (one song from each album);
2) Photo Set of 9 never-before-seen images including live, studio sessions for each album, and optional art concept for the Diamonds cover;
3) Four guitar picks (one representing each album);
4) A 12" x 12" lenticular holograph poster of the Diamonds cover art;
5) A 12" x 12" lithograph quality print of the album cover with gold foil embossed logo. Hand-signed by Rik and perfect for framing;
6) A custom felt slipmat for smooth anti-static playing of your vinyl;
7) Two new original songs - only available on the CD - in this physical package. (These two songs will not appear on the retail versions of Diamonds and will not be on streaming services);
8) Exclusive online access to a video stream with Rik where he will preview the Deluxe Edition and tell stories of his Triumph and solo years from his 'Lay It On The Line' biography. Rik will reveal and play snippets from the 2 never-before-heard bonus songs. Estimated streaming date is mid-December - follow Rik's social media and our NEWS section for more information leading up to the event.
9) All purchases before December 31 will be entered into a draw to win Rik's personal test pressing of Diamonds, personally signed by Rik. 
Regular Signed CDLP Edition of 100 units includes :
Gatefold only with CD and LP, includes 2 bonus tracks, signed cover. (Choose "CDLP" version)

Regular Signed CD Edition of 500 units includes :
Gatefold only CD, includes 2 bonus tracks, signed cover.
(Choose "CD" version)

TRACK LISTING :
LP :
DRIVE TIME / STRAIGHT UP / BANG ON / SAVED BY LOVE / WHEN A HEART BREAKS / BIG LIE / RAINBOW MAN / MIDDLE GROUND / THE HARDEST PART

CD BONUS TRACKS :
STAND AND DELIVER / THE PENDULUM / NEW SONG TBA (Ipso Facto Demo) / NEW SONG TBA (Absolutely Demo)

** PLEASE NOTE: THIS IS A PRE-ORDER TO RESERVE YOUR EDITION EXPECTED TO SHIP IN MID-DECEMBER.
FEATURED ITEMS ! ADD THREE OR MORE ITEMS TO YOUR CART TO SAVE ON SHIPPING AND GET AN AUTOMATIC 5% OFF !