Acoustic Friends And Total Strangers Deluxe Reissue (2015)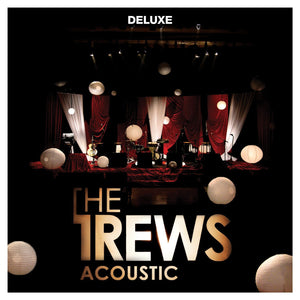 2015 remastered reissue of the band's 2009 acoustic release including 4 additional tracks. This title is presently pout of print and we have the last few copies.
TRACK LISTING:
Poor Ol' Broken Hearted Me / Den Of Thieves / The Traveling Kind / When You Leave / I Can't Stop Laughing / Locked Doors / Fleeting Trust / Gun Control / Tired of Waiting / The Love You Save / Sing Out Your Heart  / Man Of Two Minds/ Ishmael & Maggie / So She's Leaving / Hold Me In Your Arms
2015 BONUS TRACKS :
Every Inambition / Makin' Sunshine / No Time For Later / Not Ready To Go
PLEASE NOTE THAT WE HAVE HAD SOME LPS SLIGHTLY WARPED FROM BEING STORED. THE PRICE OF THIS SET HAS BEEN REDUCED TO REFLECT THIS POSSIBILITY AS WE WILL NOT BE ISSUING REFUNDS, RETURNS OR EXCHANGES ON THIS TITLE.
FEATURED ITEMS ! ADD A SECOND ITEM TO YOUR CART TO SAVE ON SHIPPING AND GET AN AUTOMATIC 5% OFF !