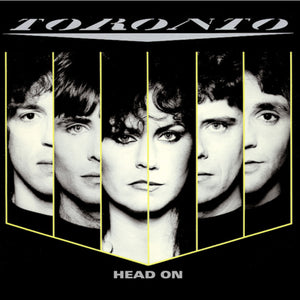 Toronto's second studio album. Hand signed by present lineup.
TRACK LISTING :
Head On / Silver Screen / Still Talkin' 'Bout Love / Someone Will Play The Blues / It Comes From You / Enough Is Enough / Master Of Disguise / Blackmail / Gone In A Flash
INCLUDES A HAND SIGNED PHOTO BY THE PRESENT BAND : Barry Connors, Steve Shelski, Tom Lewis, Jim Gilmour, Michelle Truman & Carmella Long
FEATURED ITEMS ! ADD THREE OR MORE ITEMS TO YOUR CART TO SAVE ON SHIPPING AND GET AN AUTOMATIC 5% OFF !