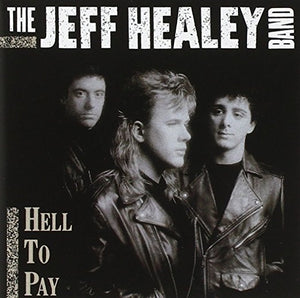 Product image 1
Product image 2
The Jeff Healey Band's sophomore release features guest appearances by Mark Knopfler (Dire Straits), Jeff Lynne (ELO) and the legendary George Harrison singing harmonies and playing acoustic guitar on one of the Jeff Healey Band's most memorable performances, a fantastic cover of "While My Guitar Gently Weeps".
01. Full Circle
02. I Think I Love You Too Much
03. I Can't Get My Hands on You
04. How Long Can a Man Be Strong
05. Let It All Go
06. Hell to Pay
07. While My Guitar Gently Weeps
08. Something to Hold On To
09. How Much
10. Highway of Dreams
11. Life Beyond the Sky
FEATURED ITEMS ! ADD THREE OR MORE ITEMS TO YOUR CART TO SAVE ON SHIPPING AND GET AN AUTOMATIC 5% OFF !