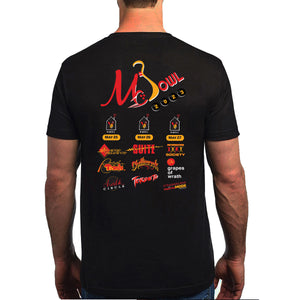 Product image 1
Product image 2

Limited Edition Event T with all the bands listed on the back.
THIS STORE IS TO RESERVE YOUR ITEM AND PICK IT UP AT THE EVENT ONLY !
IF YOU CAN'T ATTEND THE EVENT AND WISH TO ORDER A SHIRT TO SHOW YOUR SUPPORT WE WILL SEND OUR A NEWSLETTER AFTER THE EVENT WHEN THE STORE IS LIVE AGAIN.
FEATURED ITEMS ! ADD THREE OR MORE ITEMS TO YOUR CART TO SAVE ON SHIPPING AND GET AN AUTOMATIC 5% OFF !