Metal On Ice CD (2013) SIGNED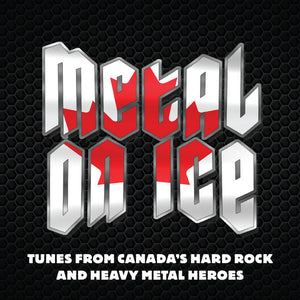 This 7 song EP is a sort of companion piece to the book, and it takes a novel approach (no pun intended) by bringing some of the best Canuck hard rock artists back into the studio to re-record their 80's hit songs.
TRACK LISTING :
Heavy Metal Love (f. Brian Vollmer) / Metal Queen (f. Lee Aaron) / On The Road To Rock (f. Nick Walsh (Slik Toxic) / Hey Operator (f. Carl Dixon) / Don't It Make Ya Feel (f. Darby Mills) / Keep The Spirit Alive (f. Russ Dwarf) / Metal On Ice  (f. Lee Aaron, Darby Mills, Brian, Vollmer, Nick Walsh,,Carl Dixon).
FEATURED ITEMS ! ADD A SECOND ITEM TO YOUR CART TO SAVE ON SHIPPING AND GET AN AUTOMATIC 5% OFF !