Second Time Around (2020)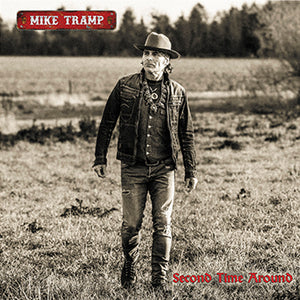 Product image 1
Product image 2
Mike Tramp compiles remixes his favourite songs.
"I've lost count of how many times I've been asked. That if I could do it all over again, what would I change? It's a tricky question and for an artist, sometimes an unfair one", he says. "Because when we looked back, hindsight is always 20/20 and we know it all, and familiar with the Monday morning quarterback scenario, where everyone knows where he should have thrown the ball or kicked it. What the hell did I know when I walked into the recording studio the first time in 1976 to record my first album? The answer is nothing, and I can honestly admit, it didn't really change 10 years or 20 years later on. With every album I recorded or every tour I finished I always came home with so much more knowledge than when I started it, and always wished I'd known it all at the beginning"
TRACK LISTING :
All Of My Life / The Road / Anymore / Come On/  Between Good And Bad / Lay Down Your Guns / Highway / No Tomorrow / Back To You / When She Cries
FEATURED ITEMS ! ADD THREE OR MORE ITEMS TO YOUR CART TO SAVE ON SHIPPING AND GET AN AUTOMATIC 5% OFF !