Soldier Blue: Best Of The Vanguard Years CD (2009)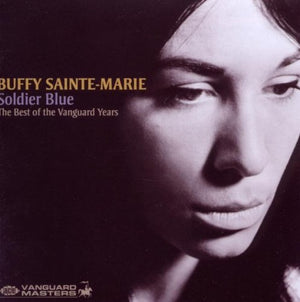 2010 Collection featuring the best of her years with the Vanguard Label from 1965 to 1974.
TRACK LISTING:
Universal Soldier / The Circle Game / Now That The Buffalo's Gone / Little Wheel Spin And Spin / Soldier Blue / I'm Gonna Be A Country Girl Again / Mister Can't You See / Cod'ine / God Is Alive, Magic Is Afoot / He's An Indian Cowboy In The Rodeo / Helpless / Native North American Child / My Country / 'Tis Of Thy People You're Dying / (He Played Real Good) For Free / The Vampire
FEATURED ITEMS ! ADD A SECOND ITEM TO YOUR CART TO SAVE ON SHIPPING AND GET AN AUTOMATIC 5% OFF !