Songs From The Road CD/DVD (2009)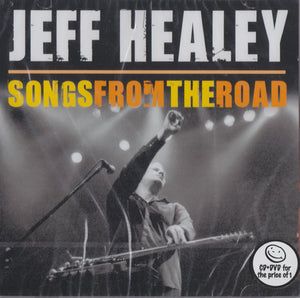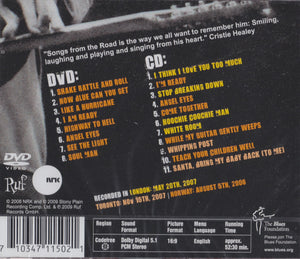 Product image 1
Product image 2
A great posthumous release, created from the same sessions as Mess Of Blues.  The European edition of this album came with a fantastic concert DVD from the Notodden Blues Festival in 2006.
01. I Think I love You Too Much
02. I'm Ready
03. Stop Breakin' Down
04. Angel Eyes
05. Come Together
06. Hoochie Coochie Man
07. White Room
08. While My Guitar Gently Sleeps
09. Whipping Post
10. Teach Your Children Well
11. Santa, Bring My Baby Back (to Me)
FEATURED ITEMS ! ADD A SECOND ITEM TO YOUR CART TO SAVE ON SHIPPING AND GET AN AUTOMATIC 5% OFF !