Symphony In My Head CD (2019) SIGNED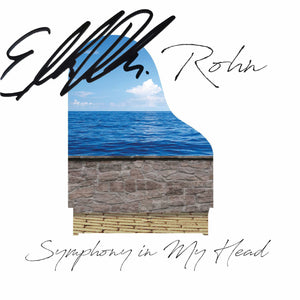 Product image 1
Product image 2
I have written original music for television and film for over 15 years and a lot of people have asked about my original music. I constantly record in my home studio and when I started to write for an album these are my ideas. Some of these songs have Elton influence for sure.
TRACK LISTING :

Down The Yellow Brock Road / I Feel You / Love Is / Gong In Circles / Do You Think That / She Went Away / Good Girl / Best I've Ever Been / Symphony In My Head / Against The Blue / Sunsets 
THIS CD IS HAND SIGNED
FEATURED ITEMS ! ADD THREE OR MORE ITEMS TO YOUR CART TO SAVE ON SHIPPING AND GET AN AUTOMATIC 5% OFF !